Pasadena Satellite Office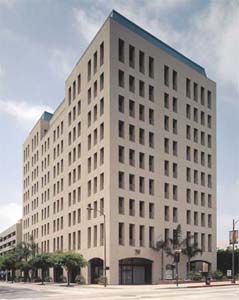 Although our main office location is located in Newport Beach, our attorney can meet you at our Pasadena satlellite office conveniently located near Downtown Pasadena at 790 East Colorado Boulevard, 9th Floor, Pasadena, California 91101. Contact a criminal defense attorney in our Pasadena satellite office to schedule an appointment to discuss your Pasadena criminal legal matter. Attorney Vincent J Russo has years of attorney experience with a history of providing positive results. If you have been arrested or are being charged with a criminal offense it is advisable to have good legal counsel prepared to fight for your legal rights and interest so that you may get your life back on track as soon as practically possible. Furthermore being charged with a crime in California requires several court appearances in a fast paced court system designed to make combating the state of California an uphill battle. Don't let being charged with a crime effect your livelihood, our Pasadena criminal attorney is prepared to aggressively battle on your behalf.
The Pasadena Court (Los Angeles Northeast District Court) is located at 300 East Walnut St. Pasadena, CA 91101. The Pasadena Police Department is located at 207 N. Garfield Ave. Pasadena, CA 91101.
Our Southern California criminal attorney serves greater Los Angeles and Orange County in communities such as Pasadena, Glendale, Burbank, Beverly Hills, Los Angeles, Long Beach, Newport Beach, Santa Ana, Irvine, Westminster, Costa Mesa, Huntington Beach, and Laguna Beach and routinely appears in the local courts such as the Orange County Central Courthouse (Santa Ana Court), Newport Beach Courthouse (Harbor Justice Center), Westminster Courthouse, Fullerton Courthouse, Los Angeles Courts, North County San Diego Courthouse (Vista Court), Riverside Courts, and Long Beach Courthouse. Contact an Orange County criminal attorney in our Newport Beach office for further help with your Southern California criminal law charges.

Read More About Crminal Law
Criminal Defense Attorney
Site Map
Pasadena Criminal Attorney with years of courtroom experience
California Criminal Attorney Vincent J Russo's Pasadena Satellite Office Is Conveniently Located Near Downtown Pasadena California.
Vincent J Russo
Attorney at Law
790 East Colorado Boulevard 9th Floor Pasadena, California 91101
949-296-7506
Pasadena Criminal Defense Attorney