Vincent J Russo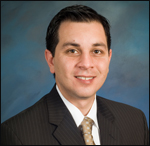 Orange County Attorney Vincent J Russo has experience with litigation including criminal law, DUI law, drug offenses, civil litigation, probate litigation, business litigation, and divorce and family law and can help you fight for your legal rights. If you need an Orange County Attorney who will fight for you in the Southern California Courts, contact attorney Vincent J Russo in our Newport Beach office. We can help If you have a civil litigation concern (such as business litigation, probate litigation, or personal injury), premarital agreements, or have been charged with a criminal offense and need a Orange County criminal defense attorney. We can help you to properly anaylze your legal situation and then zealously represent your interests in the Southern California Courts. Should you require the services of a Orange County attorney contact us for further information. We have a lawyer who can help you with your legal troubles.
Please find below a brief attorney profile:
Licensed: State Bar of California; State Bar of Nevada (Inactive); U.S. District Court, Central District of California; U.S. Court of Appeals, Ninth Circuit;
Attorney Experience: Civil Litigation, Business Litigation, Probate Litigation, Criminal Defense Law, Misdemeanor and Felony Experience, including DUI/DWI, burglary, larceny, robbery, assault and battery, criminal driver's license violations, suspended driver's license charges, drug possession, drug sales, marijuana offenses, expungements, probation violations, and divorce and family law.
Education: Whittier College School of Law, J.D., 2000 California State University at Los Angeles, B.A., Economics, 1994.
Read More
Newport Beach Office
Pasadena Satellite Office
Long Beach Satellite Office
Services Overview
Experienced Attorney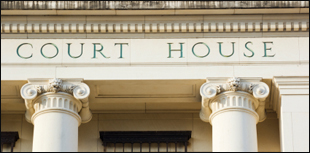 Our California attorney serves greater Los Angeles and Orange County in Newport Beach, Pasadena, Los Angeles, Long Beach, Norwalk, and Santa Ana and routinely appears in the local California courts such as the Orange County Central Court (Santa Ana Court), Newport Beach Court, Pasadena Court, Los Angeles Courts, Norwalk Court, Riverside Courts, North County San Diego Court (Vista Court), and Long Beach Court.
Vincent J Russo
California Attorney
Site Map