Evidence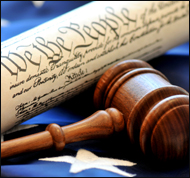 Generally speaking, evidence is the means that we proof or disprove a material fact, issue, and so forth in a legal proceeding. The federal courts generally follow the federal rules of evidence and the state courts follow their own rules of evidence. In California the state courts follow the California Evidence Code. Although similiar in many respects the Federal Rules of Evidence and the California Evidence Code have many differences between them. The rules of evidence generally deal with evidentiary issues such as Judicial Notice, Burden of Proof, Legal Presumptions, Relevance (legal relevance and logical relevance), Privileges, Witnesses, Opinion & Expert Opinion Testimony, Hearsay, Authentication, and Best Evidence Rules. In criminal cases evidence plays a crucial role in determining the guilt or innocence of a criminal defendant.
If you require the services of a criminal defense attorney, please feel free to contact a lawyer in our Newport Beach office. We have a lawyer who would be happy to help you with your criminal defense matter.
Our Southern California criminal attorney serves greater Orange County in communities such as Newport Beach, Santa Ana, Irvine, Westminster, Costa Mesa, Huntington Beach, and Laguna Beach and routinely appears in the local courts such as the Orange County Central Courthouse (Santa Ana Court), Newport Beach Courthouse (Harbor Justice Center), Westminster Courthouse, Fullerton Courthouse, Los Angeles Courts, North County San Diego Courthouse (Vista Court), Riverside Courts, and Long Beach Courthouse. Contact an Orange County criminal attorney in our Newport Beach office for further help with your Southern California criminal law charges.

Due Process of Law
Read More About Crminal Law
Search for an Inmate in Custody in the California Jails
Criminal Defense Attorney

Experienced Attorney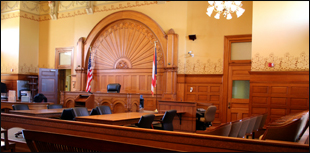 Years of Attorney Experience including Trial, Law & Motion, Discovery and legal experience in court with Criminal Defense, DUI, and Drug Offenses. If you require additional help from a criminal defense attorney, please contact a lawyer in our Orange County office located in Newport Beach, California, and serving communities such as Newport Beach, Santa Ana, Irvine, Costa Mesa, Huntington Beach, Fullerton, Westminster, and Laguna Beach. We are here to help with your criminal defense.
Vincent J Russo
California Attorney
Site Map