Orange County Criminal Attorney Working for You!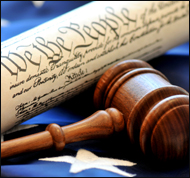 Do you need help from a Orange County Criminal Defense Lawyer? Orange County Criminal Defense Attorney Vincent J. Russo is an experienced attorney with over 10 years of practicing law in the Southern California courts and will fight for you in the California Criminal Justice System. If you are chraged with a criminal offense, your rights (including your right to liberty) may be in jeopardy and you should be aware what are those certain rights in the American Justice System. What rights do we have in American Society? What is Due Process of Law? What rights does a criminal defendant have in the California justice system? How can a criminal defense attorney help a criminal defendant charged with crimes in California? Our attorney can help answer these questions for the Southern California criminal defendant.
Southern California Criminal Attorney fighting for you in the Southern California Courts: Orange County Criminal Attorney Vincent J Russo has the knowledge, experience, and skills necessary to successfully defend criminal charges filed against you, by the state of California including trial and presentation skills, discovery skills, and law and motion skills. Our criminal defense attorney can also help you with bail hearings, and with prefiling investigations by law enforcement or the district attorneys office in order to resolve the matter, if possible, absent criminal charges in the judicial system. We can help you with criminal matters such as misdemeanor & felony DUI, burglary, larceny, robbery, assault and battery, disorderly conduct, domestic violence, criminal driver's license violations, suspended driver's license charges, drug possession, drug sales, marijuana offenses, probation violations, bail hearings, bench warrants, and expungements. Moreover, our attorney is experienced with criminal law and motion matters as it relates to your criminal case such as felony reductions, motions to dismiss the criminal charges, and expungements. Contact an attorney in our office for further help to properly evaluate and analyze your criminal case including applicable defenses to the criminal charges filed by the state. We are here to help you resolve this criminal case so that it has a minimal impact on your life.
Our Southern California criminal attorney serves greater Orange County in communities such as Newport Beach, Santa Ana, Irvine, Westminster, Costa Mesa, Huntington Beach, and Laguna Beach and routinely appears in the local courts such as the Orange County Central Courthouse (Santa Ana Court), Newport Beach Courthouse (Harbor Justice Center), Westminster Courthouse, Fullerton Courthouse, Los Angeles Courts, North County San Diego Courthouse (Vista Court), Riverside Courts, and Long Beach Courthouse. Contact an Orange County criminal attorney in our Newport Beach office for further help with your Southern California criminal law charges.
If you would like to learn more about general criminal (substantive and procedural) law (including the rules of evidence) in Southern California, click on the link below and you will be forwarded to our sister site www.occriminallaw.com. Contact Orange County Criminal Defense Attorney Vincent J Russo directly for more information and help with your criminal case. We will fight for you in the criminal courts.
Orange County Criminal Defense Attorney
|
Los Angeles Criminal Defense Attorney
|
Long Beach Criminal Defense Attorney
|
Torrance Criminal Defense Attorney
|
Santa Monica Criminal Defense Attorney
|
Beverly Hills Criminal Defense Attorney
|
Van Nuys Criminal Defense Attorney
|
Pasadena Criminal Defense Attorney
|
Burbank Glendale Criminal Defense Attorney
|
San Diego Criminal Attorney
|
Huntington Beach Criminal Defense Attorney
|
Search for an Inmate in Custody in the California Jails
Services Overview
Experienced Attorney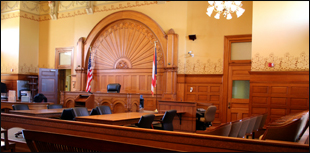 Years of Attorney Experience Trial, Law and Motion, and Discovery Years of legal experience in court with Criminal Defense, DUI, Drug Offenses, general civil litigation (including business law litigation, auto accidents, personal injury law, and probate litigation such as will contests), and family law such as divorce and child custody matters.
If you are being charged with a DUI in Orange County you might have to miss work because of the DUI Court Process and DMV Proceedings associated with DUI legal matters. Our Newport Beach DUI Attorney can help you with your Criminal DUI and may appear for you in the Orange County Courts.
Vincent J Russo
California Attorney
Site Map