California Burglary Penal Code 459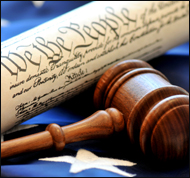 California Penal Code Section 459 defines Burglary as follows: Every person who enters any house, room, apartment, tenement, shop, warehouse, store, mill, barn, stable, outhouse or other building, tent, vessel, *** with intent to commit grand or petit larceny or any felony is guilty of burglary.
The crime of burglary was traditionally defined as an offense against the habitation. At common law, burglary was defined as (1) the breaking (2) and entering (3) of the dwelling house (4) of another (5) at nighttime (6) with the intent to commit a felony therein. Under the common law crime of burglary an actual breaking (or even constructive breaking) was required, and an actual entry was required. Moreover at common law the structure that was broken into must have been a dwelling house meaning that the dwelling must have been used for sleeping purposes and been for another used by some else. At common law a burglary could only be committed at nighttime. Finally there must have been an actual intent to to commit a felony at the time of the entry into the dwelling house of another.
California Statutory law has done away with many of the common law requirements for a burglary. Accordingly the requirements that burglary take place in a dwelling house of another or even at nighttime are not requirements to be convicted of a burglary under California Statutory burglary as defined by California Penal Code Section 459.
There are varying degrees of Burglary in California such as first and second degree burglary.
Defenses to Burglary: What legal defenses are available to a burglary charge in California? Do you need the help of a criminal defense lawyer in order to mount a criminal defense to the charge of burglary? Contact an attorney in our office for help with your criminal case.
Our Southern California criminal attorney serves greater Orange County in communities such as Newport Beach, Santa Ana, Irvine, Westminster, Costa Mesa, Huntington Beach, and Laguna Beach and routinely appears in the local courts such as the Orange County Central Courthouse (Santa Ana Court), Newport Beach Courthouse (Harbor Justice Center), Westminster Courthouse, Fullerton Courthouse, Los Angeles Courts, North County San Diego Courthouse (Vista Court), Riverside Courts, and Long Beach Courthouse. Contact an Orange County criminal attorney in our Newport Beach office for further help with your Southern California criminal law charges.

Orange County Criminal Defense Attorney
|
Los Angeles Criminal Defense Attorney
|
Long Beach Criminal Defense Attorney
|
Torrance Criminal Defense Attorney
|
Santa Monica Criminal Defense Attorney
|
Beverly Hills Criminal Defense Attorney
|
Van Nuys Criminal Defense Attorney
|
Pasadena Criminal Defense Attorney
|
Burbank Glendale Criminal Defense Attorney
|
San Diego Criminal Attorney
Search for an Inmate in Custody in the California Jails
Criminal Defense Attorney

Experienced Attorney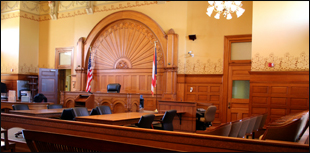 Years of Attorney Experience including Trial, Law & Motion, Discovery and legal experience in court with Criminal Defense, DUI, and Drug Offenses. If you require additional help from a criminal defense attorney, please contact a lawyer in our Orange County office located in Newport Beach, California, and serving communities such as Newport Beach, Santa Ana, Irvine, Costa Mesa, Huntington Beach, Fullerton, Westminster, and Laguna Beach. We are here to help with your criminal defense.
Vincent J Russo
California Attorney
Site Map